MedSculp is a patient-centered company that creates health education tools for people with chronic illness with an art based approach. In addition to data-driven patient education tools such as our Diabetes Data Sculptures, these artworks are meant to inspire people to learn more about their bodies and chronic illness without stigma.
Video of MedSculp Art & Collaborations
[special thanks to Dusan Aleksandar for video and editing]
Visceral Data Portraits
Click image to enlarge
Health Data Sculptures simplify each month of vital metrics insulin doses, blood glucose levels, and carbohydrates consumed, into objects with textures and shapes that vary based on changes in health felt sequentially as a timeline. Each portrait shows participants in development with their unique sculpture comprised of data coming from medical devices and health monitors.
Read Dr. Aaron Neinstein's article for a doctor's perspective on Health Data Sculptures.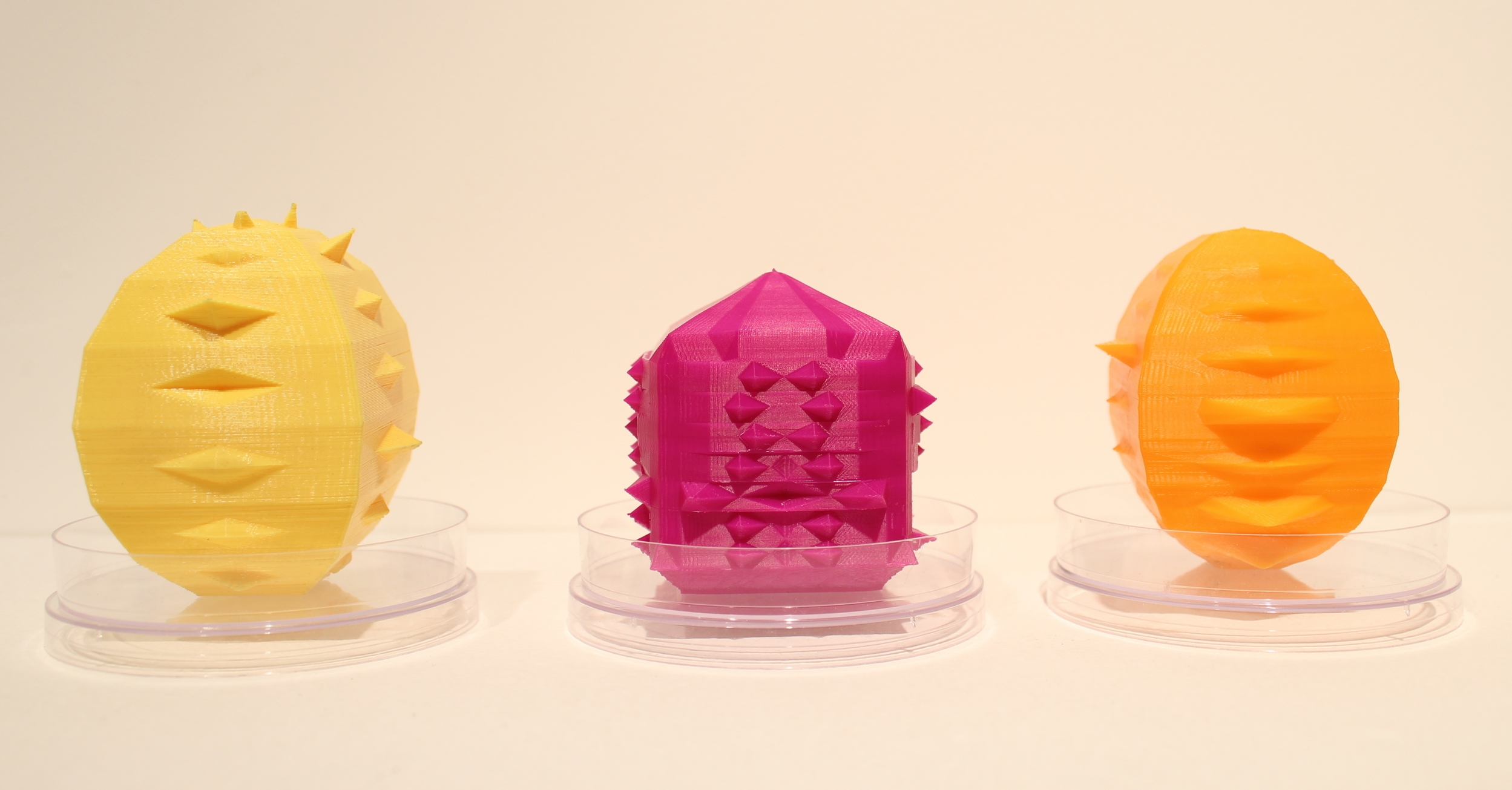 Health Data Sculpture Concept Video
A concept video for Health Data Sculptures
Fountains
European Commissioned video and sound work in collaboration with Eric Dolores and Rene Paccha - Exhibited at 'Adaptation', Berlin, DE, 2017
The Fountains installation draws on open data sets of water pollution selected from specific locations around the globe to create data visualizations that transform the 3D scanned, virtual skin surfaces of people's bodies to reflect the quality of their local water sources. The installation features audio recordings of interviews of people adversely affected by water pollution, as well as people living with fair water conditions. The audio of each person's interview match up with their corresponding virtual bodies as stories of specific water contamination they are describing. We used the AGILE Internet of Things gate way underdevelopment by the European Union to pull pollution data from Lake Michigan's harbor (turbidity) and sonify it as a score accompanying the videos.
*We encourage you to also listen to the up-to-date stories directly from those effected by water pollution including one of our interviewees Melissa Mays of Flint, MI who is an activist and organizer fighting for exposure and remediation of water pollution at WaterYouFightingFor.com
Body Talk, SOMArts San Francisco
Guests were invited to choose their favorite song about the heart and body and have it mixed with their own heart beat. At the end of the evening all songs were played back as dance beat with the tempos and songs that guests chose during the evening. (check back soon for SoundCloud mix).
Special thanks to collaborator Ian Brown and SALTA.
Bio-Biographies - Justus Harris & Matthew Lockdall
We interviewed our family, friends, and lovers and processed our relationships with them through the unique genetic mutations we both have as type 1 diabetics. The Bio-Biographies we have created transform our microscopic code into a way to both inform those we know about our own bodies and reveal new ways we can see others not just through photography but through the rhythms of the body itself.
Check out the sound scores here on Soundcloud - https://soundcloud.com/body-biography